EnergySmart | ENERGY STAR Home Program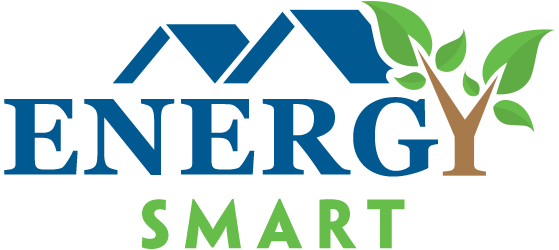 LC Homes' EnergySmart Program requires a higher level of commitment to quality construction and energy efficiency than standard new construction or other new homes with the ENERGY STAR label. Our homes are typically 60-65% more efficient than a resale home and 35-40% more efficient than new home built to 2006 energy code. On average, LC Homes' EnergySmart Program saves homeowners between one to two thousand dollars annually on utility bills.
Our homes are ENERGY STAR Certified and independently inspected and tested by a third-party energy rater and receive a Five Star+ Home Energy Rating Score (HERS). Many homes include extra energy efficient and money-saving upgrades like tankless hot water heaters.
Our new homes breathe healthy, with quality air filters and construction materials with low or no volatile organic compounds (VOC's). We install many water saving features like EPA WaterSense low flow plumbing fixtures and irrigate landscaping with water-efficient MP Rotator sprinkler heads. At LC Home, we are EnergySmart!
Click on the "LC" icons and the "ES" Categories below to learn more about LC Homes' EnergySmart Program
To view larger version in a full size frame click here.
ENERGY STAR | Better Is Better
To earn the government's ENERGY STAR, a home must meet strict energy efficiency guidelines set by the U.S. EPA. ENERGY STAR qualified homes are quieter and more comfortable, have lower utility bills, and help protect the environment by reducing greenhouse gas emissions.
Complete Thermal Enclosure System
Comprehensive air sealing, properly installed insulation, and high–performance windows work together to enhance comfort, improve durability, reduce maintenance costs, and lower monthly utility bills. Learn more about a complete thermal enclosure system in this fact sheet (PDF, 7.86KB).
Air Sealing
By using less energy for heating, cooling, and water heating, ENERGY STAR certified homes deliver at least 10% savings on annual utility bills. Over the 7 to 8 years that a typical family lives in a home, you can save thousands of dollars in maintenance costs.
Properly Installed Insulation
It's not just the amount of insulation; it's the quality of installation that makes all the difference. Proper installation includes careful placement to eliminate gaps, voids, and compression; complete air barriers that prevent air from bypassing the insulation; and building techniques that minimize heat flow through framing. This ensures consistent temperatures throughout the house, reduced energy use, and increased comfort.
High–Performance Windows
Advanced technologies, like protective coatings and improved frames, help keep heat in during winter and out during summer. They also block damaging ultraviolet sunlight that can discolor carpets and furnishings.
High-Efficiency Heating & Cooling
High–efficiency systems are engineered and installed to deliver more comfort, better moisture control, improved indoor air quality, and quieter operation. Learn more about a complete heating and cooling system in this fact sheet (PDF, 1.83MB).
Efficient Heating and Cooling Equipment
Look for higher efficiency equipment that delivers premium performance. This equipment uses less energy, operates at reduced noise levels, and often comes with extended warranty coverage.
Proper Design and Quality Installation Practices
Trained HVAC professionals design and install the heating and cooling systems in ENERGY STAR certified homes in accordance with best practices established by the leading industry association and equipment manufacturers.
Whole–House Mechanical Ventilation
The living space in ENERGY STAR certified homes has a constant source of filtered air to reduce indoor air pollutants in your home.
Water Protection System
A comprehensive package of best building practices and materials protects roofs, walls, and foundations from water damage and helps ensure durability and prevent moisture-related indoor air quality problems. Learn more about a complete water management system in this fact sheet (PDF, 3.51MB).
Water–Managed Construction Details
Tried–and–true building practices, such as flashing, moisture barriers, and heavy–duty membranes, are employed to effectively drain water from the roofs, walls, and foundations of ENERGY STAR certified homes.
Building Materials
Proper storage and selection of materials helps prevent water– and mold–damaged materials in ENERGY STAR certified homes.
Efficient Lighting & Appliances
ENERGY STAR certified lighting, appliances, and fans can be found throughout an ENERGY STAR home, helping to reduce monthly utility bills, while providing high–quality performance. Learn more about energy-efficient lighting and appliances in this fact sheet (PDF, 1.55MB).
Advanced Lighting
ENERGY STAR certified fixtures and bulbs come in many shapes and sizes. This gives home buyers a wide range of lighting choices that allow them to create the atmosphere they want for their homes. ENERGY STAR lighting offers significant cost savings and longer lifetimes than standard products.
ENERGY STAR Certified Appliances
Household appliances account for nearly 11 percent of energy use in an average house. A comprehensive package of ENERGY STAR certified appliances can reduce energy costs, while offering improved performance, quality, and durability. ENERGY STAR certified homes often include ENERGY STAR certified dishwashers, refrigerators, washing machines, ceiling fans, and ventilation fans.
Independent Inspections & Tests
The label that comes with every ENERGY STAR certified home may look small. It measures just three by five inches. But what it stands for is really big. It means that a home has undergone a better process of independent inspections and testing to ensure it meets strict requirements set by the U.S. Environmental Protection Agency (EPA). Learn more about independent inspections and testing in this fact sheet (PDF, 1.91MB).
How New Homes Earn the ENERGY STAR
A home that meets EPA's strict energy efficiency requirements achieves this level of performance through a complete package of building science-based energy efficiency systems and measures that are third–party verified by a Home Energy Rater. Many steps are taken by the builder and Rater during design and construction to ensure all ENERGY STAR requirements are met and verified.
Through a partnership with ENERGY STAR, a builder commits to constructing and verifying homes to meet all of ENERGY STAR's strict energy efficiency requirements. The builder also selects a Home Energy Rater to work with to certify their homes.
The builder submits their architectural plans to their Home Energy Rater for review and analysis. The Rater looks for key information on the plans to help the builder choose the best combination of energy–efficient features to ensure that the home will earn the ENERGY STAR label when constructed. Some Raters rely on a prescriptive package of energy improvements developed by EPA, while others develop a customized approach for each home using specialized home energy modeling software. For a home to be truly energy efficient, its design and construction must consider local conditions. Home Energy Raters are trained in climate-specific energy saving techniques, and their knowledge and field experience help ENERGY STAR builder partners select the most appropriate energy-efficient features.
With the energy-efficient features selected, the builder proceeds with home construction. The Home Energy Rater conducts onsite inspections and testing* during and after construction to ensure rigorous ENERGY STAR requirements are met. Homes that earn the ENERGY STAR typically undergo significantly more systems engineering, inspections, and testing than homes built to code. This extensive and detailed verification process identifies and corrects mistakes that may impact a home's energy efficiency before they become problems and holds builders accountable to higher standards. The process typically includes a blower door test to measure whole-house air leakage and a duct blaster test to measure air duct leakage. During the inspection process, Raters utilize a set of comprehensive ENERGY STAR checklists designed to deliver better efficiency, comfort, quality, and durability.
After the Rater completes the final site inspection and determines that all ENERGY STAR requirements have been met, the Rater will provide the builder with the ENERGY STAR label, which is typically placed on the circuit breaker box of the home. This label is proof that the home is ENERGY STAR certified, and includes the home address, builder name, Rater name, and date verified. The blue ENERGY STAR label makes it simple for homebuyers to choose truly comfortable and energy efficient new homes.