Even though real estate growth in Fort Collins continues to stay at strong numbers, Windsor and Timnath have exploded in growth, particularly in single-family homes. However, in Fort Collins, the single-family home growth has subsided, favoring more multi-family real estate such as apartments and townhomes.
In an article published by the Fort Collins Coloradoan, LC Real Estate's own Eric Holsapple said that the trend toward multifamily residential real estate will continue as land parcels suitable for single-family development are in scarce supply along with the trend towards cutting cost with infrastructure.
"Water costs continue to escalate, all infrastructure costs are higher, everything just keeps escalating," Holsapple said. "For a while, prices continued to escalate, too. Now, the average family is saying they can't afford it, even with down payment help."
A home that cost $300,000 to build seven years ago costs $450,000 today, he said. "That's not affordable for a lot of families."
According to the article, in the past five years Fort Collins has permitted more apartments than single-family homes. The city of Fort Collins issued 1,614 single-family detached permits and 256 multifamily permits for 3,407 apartments from 2014 through 2019, according to city building permit numbers.
LC Real Estate understands the struggles of homebuyers, particularly in the Fort Collins area. LC Home is developing the Fox Grove neighborhood in North Fort Collins, east of Interstate 25 and south of Mulberry Street.
Holsapple said initially LC Home anticipated building larger homes to compensate for the cost of the land. However, with recent trends for homebuyers and cost of development, the Fox Grove community is trending toward smaller footprints, smaller homes with fewer options, some without basements, to bring the cost down.
Fox Groves homes that are priced over $500,000 are still selling well, he said, "but the normal spec home at $450,000 is not in demand like it was. We're trying to get closer to $400,000."
The Fox Grove Community enjoys foothills views along with quick access to I-25 and Downtown Fort Collins. The development includes community parks, connected walking paths, and fantastic views of the Fort Collins foothills.
LEARN MORE ABOUT FOX GROVE AVAILABILITY
Fort Collins residential real estate supply continues to be tight, and it doesn't look like there is much relief in the next 20 years according to the article. In 2020, the city's job growth is outpacing housing units, wages are not keeping pace with rent and home prices, and housing capacity is insufficient to meet long-term demand, according to a city housing access report.
You can read the full article online from the Coloradoan here. To learn more about homes and availability in our Fox Grove Community, please contact our sales office at (970) 744-9501.
Loveland, Colorado is quickly becoming one of the most desirable places to live in the country. Between the thriving art and culture, improved downtown, and improved shopping centers, families are choosing to live in Loveland more and more in Northern Colorado.
LC Home has multiple new home communities in Loveland including The Ridge at Mariana Butte and Mountain Gate. Both communities are able to enjoy all of the amenities that Loveland has to offer!
Arts & Culture
One of the most unique features of Loveland that sets it apart from other cities in Northern Colorado is the many sculpture parks around the city. Every fall, the city hosts the Sculpture in the Park event that features over two hundred local artists at Benson Sculpture Garden. In addition, the Centerra Shopping Center has the Chapungu Sculpture Park east of I-25.
The Loveland Museum Gallery is located near Downtown Loveland and constantly has changing exhibits that are exiting and new. It's one of the reasons that Loveland is known as an art town in Northern Colorado.
Natural Areas
Loveland has a lot to do nearby when it come to the outdoors. The Devil's Backbone Open Space and Mariana Butte Natural Area have tons of open trails for hiking and walking, as well as wildlife watching. Lake Loveland has a swim beach that is open to the public and available when the water levels aren't too low. Boyd Lake offers the space for water sports including fishing, boating, kayaking, floating, and more.
With quick access to Highway 34, there's a lot to do up the Big Thompson Canyon as well. Wildlife spotting, fishing and kayaking are extremely popular here, in addition to general sight-seeing of the beautiful rock faces.
Loveland Shopping
Downtown Loveland has been renovated in recent years and provides a quaint and small town shopping feel while offering all of the amenities and variety of a large city. The shopping district in Downtown Loveland has a number of boutiques, shops, galleries, and more for every type of shopper.
In addition, the Centerra Shopping District has provided high quality outdoor shopping for years now. Not only do you have shops on both sides of I-25, but the Budweiser Events Center is constantly hosting concerts, shows, events, and of course the Colorado Eagles hockey team!
Living in Loveland, Colorado
LC Home understands how great it is to live in Loveland, Colorado which is why we have chosen Northern Colorado as our headquarters. Explore our two new home communities in Loveland today if you're looking for a home in Northern Colorado!
Please contact our sales office at (888) 807-5230 for more information.
With so many options for home buyers across Northern Colorado, it can be hard to decide on that perfect new home. Mountain Gate by LC Home offers everything that one could want from Colorado living and neighborhoods.
Nearby Schools
One of the qualities that young professionals, young families, and new homeowners look for in neighborhoods is proximity to schools. One of the great things about the Mountain Gate community is the nearby Namaqua Elementary School.
Mountain Gate is situated around the Elementary School allowing parents to walk their kids to and from the school on days that they are able.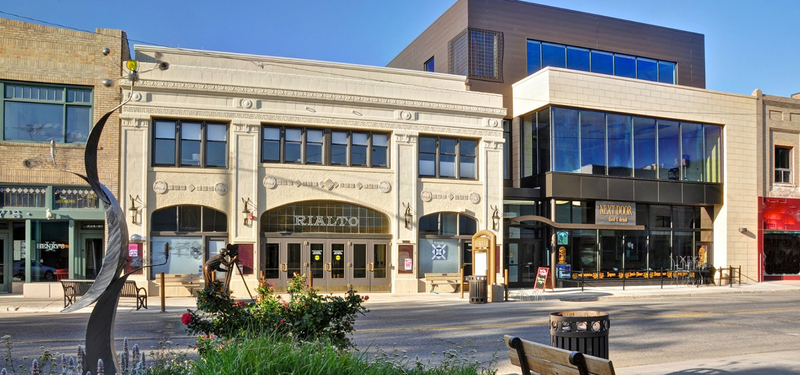 Downtown Loveland
Mountain Gate is conveniently located just minutes from Downtown Loveland. It's close enough even for a bike ride during the warm summer months in Colorado.
Downtown Loveland hosts events every week, including local shopping events, art shows, film festivals, concerts and so much more. Some of the signature events in Downtown Loveland include the Loveland Sweetheart Festival, Cherry Pie Festival, Winter Wonderlights, and Loveland Fire and Ice Festival. All of these events are part of what is so great about living in in Mountain Gate!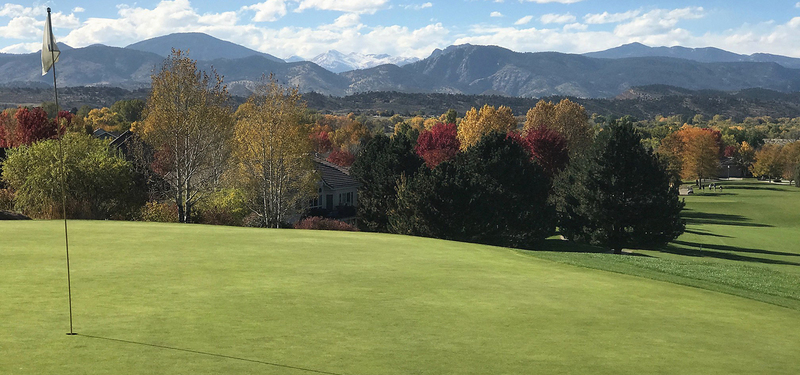 Mariana Butte Golf Course
The Mountain Gate community sits right up against the Mariana Butte Golf Course. The course is a premiere golf course in Northern Colorado recognized for its signature elevated tees and breathtaking views. Golfers agree that Mariana Butte is one of the best courses to play in all of Northern Colorado, and it is right in the backyard of the Mountain Gate home community!
Mariana Butte Nature Area
In addition to the golf course, Marina Butte features many nearby hiking and walking trails that are signature to Colorado living. The Marian Butte trails provide both short and long hikes for families that are extremely close.
The Marian Butte Natural Area is perfect to explore from late spring through fall. There are two trails – Butte Loop Trail and Hidden Hogback Trail – both which are fantastic trails for Mountain Gate homeowners.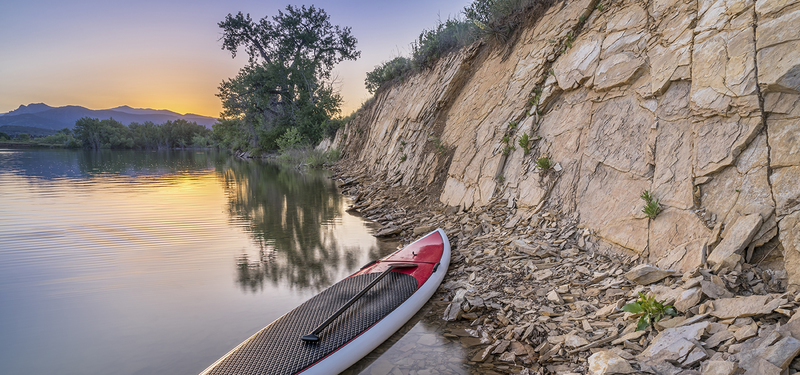 Boedecker Lake
Golf, hiking, and the foothills – what else could you want in a Loveland new home community? How about access to nearby Boedecker Lake? The water offers great fishing that locals have enjoyed for many years, as well as kayaking, swimming, and boating.
______________________________________
Between all of these features, Mountain Gate offers pretty much everything you could want in a Colorado new home community! Please contact LC Home at (888) 807-5230.
One of the most exciting and fun events in Loveland all year is the Annual Rubber Duck Race, hosted by the Rotary Club of Loveland! The race takes place on Saturday, August 24th in Loveland, Colorado.
The Rubber Duck Race helps promote literacy in the Thompson School District, with all proceed going towards providing scholarships for select high school students, Chromebooks, and iPads. Local businesses and individuals can purchase tickets to receive entries into the race. Entrants are encouraged to decorate or dress up their ducks as they wish, and a winning duck could receive $1,000 or up to 40 other great prizes as the ducks race down the Thompson River to the finish line. Contact the Rotary Club of Loveland for more information.
If you'd like to donate directly to the Loveland Rotary Club Foundation, and not participate in the race, please visit this link.
Mountain Gate at Mariana Butte is one of the few places in Loveland where you can find a new home in great location with full basements at affordable prices starting in the high $300s. Mountain Gate features an amazing west Loveland location and is part of the highly desirable Mariana Butte area. Mountain Gate is located next to Namaqua Elementary on First Street immediately west of Namaqua Road and is just minutes from Downtown Loveland.
West Loveland Lifestyle
West Loveland is known for its abundant outdoor recreational activities. Mountain Gate is walking distance from Boedecker Lake and the Mariana Butte Nature Trail and the 18-hole Mariana Butte Golf Course. Other outdoor opportunities nearby include the Morey Wildlife Reserve, and several hiking trails including Devil's Backbone.
Mountain Gate is also near US Highway 34 making trips to the mountains and Estes Park a breeze.
Family Friendly Floor Plans
Two-story homes include the Avon and Vail floorplans, which feature 1,980 to 2,128 finished square feet with large backyards, three to four bedrooms, loft, and office options.
Ranch plans include the Durango and Breckenridge, which feature 1,620 to 1,729 finished square feet with low maintenance yards and covered patios with indoor/outdoor fireplaces perfect for enjoying the outdoors. With a total of 43 homes, the community is big enough to have a diverse group of people, but small enough to know your neighbor.
Features You Won't Find Anywhere Else
All of the homes in Mountain Gate are ENERGY STAR certified and have a five star plus home energy rating (HERS) score.
Many available homes have granite or quartz counters, wood and tile flooring, as well as a gas range, stainless appliances and full tile backsplashes in the kitchen, and more.
Free Backyard Landscaping and Fencing
On select move-in ready homes, LC Home is now offering free backyard landscaping and fencing. This hot summer special only goes through August, so make sure to check out the offer before it's too late!
Sales Office Information
WHERE: 106 Pamela Drive, Loveland, CO 80537
WHEN: Friday through Sunday, 10 a.m. to 5 p.m
CONTACT: Bill Orton (303) 587-4085 bill@lcrealestategroup.com
We are all well aware that Northern Colorado is becoming one of the most popular places to live in the country (even moreso than before!). This has been fantastic for growth of jobs, community, and overall prosperity in the region.
There has been a lot of talk about the growth in Fort Collins, Windsor, Timnath, and Wellington. These areas have seen tons of residential growth in the last couple years – including the Fox Grove community by LC Home. But Loveland is also undergoing a renaissance of sorts with residential and commercial development that is making it an increasingly attractive place to live in Northern Colorado.
The Mountain Gate home community by LC Home is situated right up against the foothills of the Rocky Mountains, with immediate access to Highway 34 and nearby Marianna Butte Golf Course. The City of Loveland is putting a lot of effort into updating downtown Loveland as well, making Mountain Gate the perfect entry into Colorado living.
Interest rates remain low for buyers who have good credit – at 4% or less. The homes in Mountain Gate start at $380k for two-story homes and $395k for Ranch-style homes. These move-in ready homes range from 1,620 square foot floor plans to 2,128 and offer many options including full basements, fireplace, and upgraded finishings like counters, tile, and flooring. LC Home is also offering landscaping and fencing included in the price of the home on select homes for a limited time.
With all of the growth in the city of Loveland and Northern Colorado, there's never been a better time to check out the amazing Mountain Gate community! Please contact a sales associate for details.
From now through the end of July, LC Home is offering FREE landscaping and fencing on select move-in ready homes in the Fox Grove community! Fox Grove is a premier new community in Fort Collins featuring luxury green homes in a community centered neighborhood with a community park, playground, covered picnic area, open space, and parkways. Homes at Fox Grove are built as part of LC Homes' EnergySmart Program and are Energy Star Certified and solar ready.
The following homes are part of the landscaping and fencing incentive:
4444 Fox Grove Drive
4450 Fox Grove Drive
4456 Fox Grove Drive
4462 Fox Grove Drive
4474 Fox Grove Drive
914 Tod Drive
920 Tod Drive
4444 Huntsman Drive
Please call the Fox Grove sales office at (970) 744-9501 for more information on the homes that are available in Fox Grove or the fencing and landscaping incentive!
Northern Colorado has become one of the most popular places to live not only in Colorado, but in the entire country. For this reason, there's no shortage of new home communities in Loveland, Windsor, and Fort Collins. This is why at LC Home, we make sure to build new home communities that go above and beyond everything else you will find in Northern Colorado.
One of these communities is our beautiful Mountain Gate Neighborhood in Loveland, Colorado. Mountain Gate is one of the newest residential communities being built by LC Home with homes for sale – nestled quietly against the scenic foothills of West Loveland. All of the homes that are in the Mountain Gate community have magnificent and breathtaking views of the Rocky Mountains. LC Home is offering $2,500 towards closing costs with the use of the seller's lender as part of our Mountain Gate Grand Opening!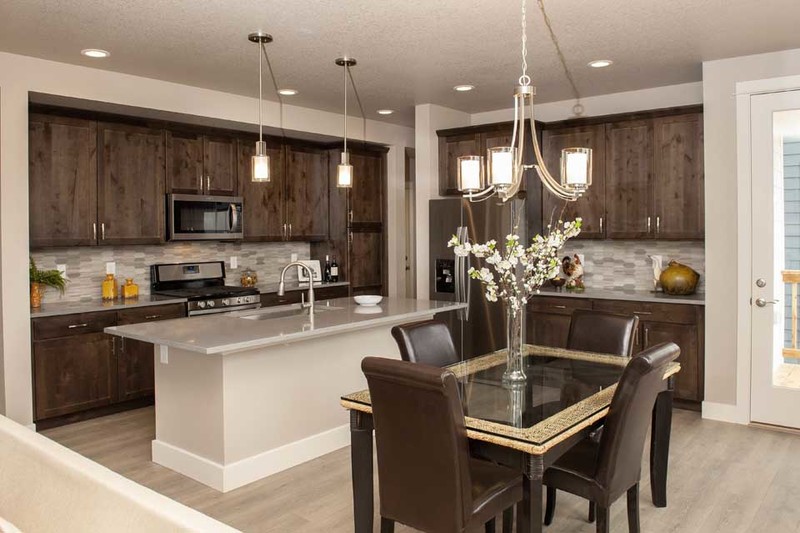 There are half a dozen new homes for sale currently under construction in Mountain Gate, with many more move-in ready homes currently available. The Homes in Mountain Gate have all of the best amenities and finishings that you could want, including granite and quartz countertops, laminate hardwood floors, black plumbing and much more. Every home has a large backyard with mountain views making Mountain Gate ideal for Colorado living.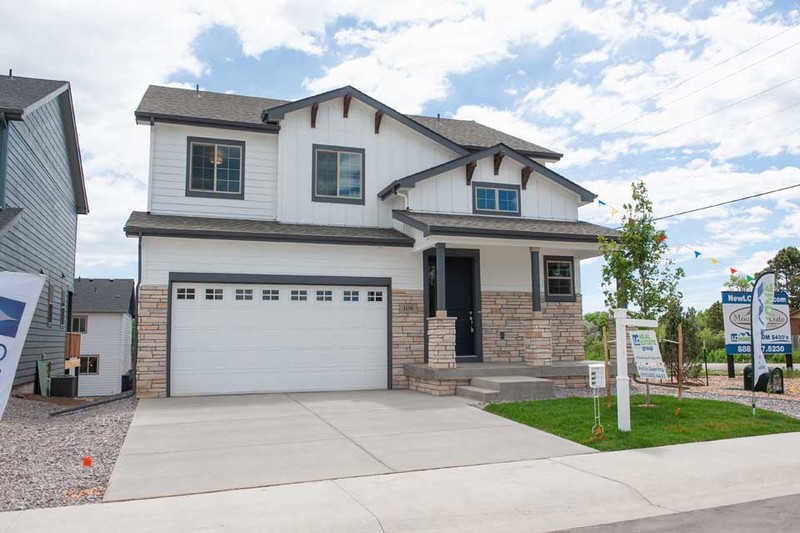 The convenience of the community is unparalleled in Loveland, as every home is just a short drive from Downtown Loveland and Marianna Butte Golf Course. In addition, Loveland features the premiere shopping and restaurant district of the Shops at Centerra, and is just a short drive from the convenience of I-25. This makes Loveland a terrific place to live if you work anywhere along the Front Range.
To learn more about the Grand Opening special for the Mountain Gate community or the different floor plans available, contact LC Home today at (888) 807-5230.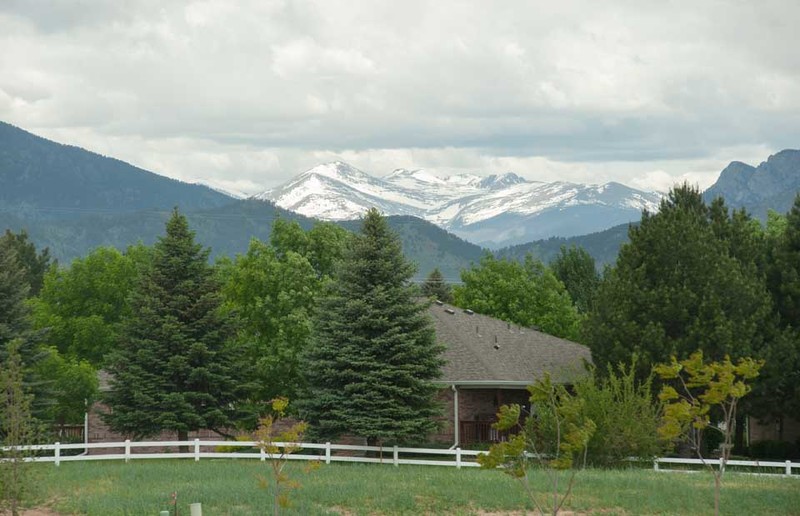 If you haven't heard about the Fox Grove community in Fort Collins yet, then it's about time you learned!
LC Home is building a premiere new Fort Collins Community celebrating everything that is great about living in Northern Colorado. Fox Grove is located in Northern Fort Collins, and the convenience is unmatched with almost instantaneous access to I-25 and only 10 minutes from Old Town Fort Collins. LC Home is offering a special for the Grand Opening of the community that includes 2/1 interest rate buydown OR prepaid mortgage insurance. This offer is only being offered through June 1, 2019, so contact an LC Home sales representative as soon as possible to learn more about the offer.
What is our 2-1 interest rate buydown? Essentially the Home Seller pays interest for the first 2 years. Interest rate for first year is 2%, 2nd year is 3%, and ongoing is 4%. This deal is applicable when using the seller's lender, and terms and conditions may apply.
Fox Grove allows you to enjoy everything that Fort Collins has to offer without being right in the middle of all the hustle of a growing city. Enjoy all of Fort Collins' best restaurants, breweries, and night life right down the road. Not only this, but Fox Grove has great mountain views from across I-25, and the neighborhood is perfect for Colorado living. The community includes a park, covered picnic area, parkways, walkways, and plenty of open spaces to use.
The Fox Grove community has many different floor plans to choose from, so that you can match the home to your budget and lifestyle. The Monarch, The Tabernash, The Evergreen, The Glenwood, The Glendale, and The Montrose are the available styles ranging from two bedrooms to four, and many different sizes and layouts.
To learn more about the Grand Opening special, the Fox Grove community, or the different floor plans, contact LC Home today at (888) 807-5230.
Northern Colorado is one of the best and most beautiful places to live in the continental U.S. with lots of amazing nearby outdoor opportunities and modern amenities available. The Front Range of Northern Colorado is also one of the few pockets across the country that has shown a consistent and healthy job market which continues to grow and expand every year. Because of this, the real estate opportunities available to potential homebuyers are few and the competition to secure a property can be fierce. At LC Home in Loveland, we take pride in helping keep the homebuyer aware of the best homes on the market that sport affordable costs and provide the buyer with incredible living space.
One of the newest residential developments by LC Home in Loveland is the Mountain Gate at Mariana Butte subdivision. The Mountain Gate at Mariana Butte subdivision is located a short five to ten-minute drive away from the gorgeous and prestigious Mariana Golf Course where visitors can take in a breathtaking golf experience on one of the state's finest courses. The Mountain Gate at Mariana Butte residential development is also nestled up against the scenic foothills of West Loveland with easy access to the Rocky Mountains and all of the picturesque hiking trails around the area. LC Home in Loveland notes that there are currently four different floor plans available to the potential homebuyer in the Mountain Gate at Mariana Butte subdivision. They are outlined as follows:
The Breckenridge
This Mountain Gate at Mariana Butte home is built in a spacious ranch-style with 2 Bedrooms and an option between 1 or 2 available Bathrooms. The Breckenridge model is built with 1,729 available interior square feet with a 2-car garage attached and begins at a price point of $400,000, which when spread out over the course of a 30-year home loan, comes out to about $1,767 per month for a mortgage payment.
The Durango
This ranch-style model in Mountain Gate at Mariana Butte offers the homebuyer a layout with 3 Bedrooms and the option of 1 or 2 available Bathrooms. The Durango provides a slightly smaller, 1,620 square feet, when compared to The Breckenridge, but still provides the homebuyer with a 2-car garage and comes in at a lower price point of $395,000, which computes to a $1,745 per month mortgage payment over the course of a 30-year home loan.
The Avon
This Mountain Gate at Mariana Butte model is a two-story home with an expansive 1,980 square feet afforded to the homebuyer. Within this spacious layout, the homebuyer gets 3 Bedrooms and an option between 1 or 2 Bathrooms to enjoy along with a 2-car garage. Of all the Mountain Gate at Mariana Butte home models available, The Avon comes in at the lowest price point of $390,000, averaging a $1,723 monthly payment on a 30-year home loan.
The Vail
This two-story layout for a home offers the homebuyer the most space of any Mountain Gate at Mariana Butte home, coming in at 2,128 square feet. The Vail comes with 3 Bedrooms and gives the homebuyer the option of 1 or 2 Bathrooms as well as a 2-car garage for the overall price of $400,000.
To further inquire about any of the luxurious homes in the Mountain Gate at Mariana Butte residential development, please contact an expert at LC Home in Loveland, or visit our website at https://newlchome.com/new-lc-home/communities/mountain-gate-loveland-colorado.
Northern Colorado has been one of the most desirable places to live across the entire United States for well over the past decade. Because of this, the region, and more specifically, Fort Collins, has drawn a lot of attention from current investors and potential future investors. At LC Real Estate, we are most interested in helping you determine which properties you should be looking at with your investment dollars, and what trends you should be aware of as we move into the 2019 calendar year.
Over the past year, the experts at LC Real Estate witnessed some important trends that may affect the way you invest your money into the Fort Collins real estate market. Because of consistent job growth and regional appreciation, LC Real Estate has noticed that the Fort Collins real estate market has continually increased in average sales prices by about 5% over the course of several years. At LC Real Estate, we don't anticipate this increase in sales prices to Fort Collins homes to change much (if at all) in 2019. So for a Fort Collins home listed at the regional average price (at the closing of 2018) of $388,200, LC Real Estate experts expect the same home to be listed for approximately $410,492 when 2019 comes to a close.
Related to the consistent growth of the Northern Colorado region, here are some important trends to keep an eye on in 2019 with regard to your investment dollars:
The Northern Colorado housing market may experience a mild recession. At LC Real Estate, one of the factors that we monitor in creating models for future real estate ventures is the stock market. Simply put, when the market is trending downwards, real estate value tends to depreciate, and as we saw at the close of 2018, the stock market had some historically downward tendencies. Luckily, the market has started to rebound nicely in the first quarter of 2019. Regarding your investment opportunities, this is great news. LC Real Estate has seen the Fort Collins housing market temporarily plateau late in 2018 and early into 2019. This presents a window of investment opportunity for Fort Collins real estate that doesn't occur very often. As the stock market continues to rebound and return to its regular growth curve, Fort Collins real estate will then continue to appreciate in value moving into the future.
Overall home prices in the Northern Colorado region will continue to get more and more expensive. This trend has been music to the ears of many real estate investors for quite some time in the Fort Collins area. Because home prices continue to rise at a rate which surpasses that of wage compensation for the area, it has become much more difficult for non-investors to purchase a home in Fort Collins. This has become an investor's dream because it is the perfect market to attain highly-desired rental properties, allowing investor's to safely increase their overall cash flow and monthly net gain. At LC Real Estate, we can help you navigate a highly competitive investor's market to find the best properties for future gain on your dollar.
So as we head into 2019, the experts at LC Real Estate believe it remains an incredibly opportunistic and beneficial time for real estate investors to purchase a home in Fort Collins, Colorado. To learn more about what to look out for in 2019 with your investment dollars in the Fort Collins area, please give LC Real Estate a call and let us help you.
At LC Home, we understand that when you are purchasing a new home, you want to feel confident that you are getting the best possible quality at the right price for that particular market. One of the most common questions we get is: "Should I buy a new construction home, or a resale home?" Assuming the goal is to ultimately purchase a home that you will e living in for several years to come, the answer can vary. Both types of homes have advantages and disadvantages to them. LC Homes has compiled a list of potential Pros and Cons for purchasing each type of home (new construction versus resale), and this is what we came up with:
New Construction Homes
Pro: Flexibility in choice and potential signing incentives
Regarding the flexibility in choice, when purchasing a new construction home, you have an advantage in selecting which particular lot you would like your home to be built in. So if there is a preference on which bedroom windows face east, west, north, or south, there is some choice in that. Would you like your new home to be built where your backyard opens up to a community playground? This can be done. Many people like to have control over such aspects for various reasons.
When mentioning incentives, some builders can offer you things such as free upgrades, lower down payments, no or reduced closing costs, free landscaping services, pre-installed appliances or other furnishings, or bonus cash to get you to sign a purchase agreement for a new construction home.
Pro: You receive a new home warranty
When you purchase a new construction home, you can sleep easy at night knowing that the new construction home is protected from any sort of damage or component failures for anywhere between 1 year and 10 years.
Con: Your new home warranty does not cover any homeowner damage
Just as it sounds, any damage that you, as the new homeowner, have caused to the structure (which can also include a misuse of an appliance that results in home damage) will not be covered under your new home warranty and you will have to pay such expenses on your own.
Con: There is often lots of ongoing construction in your neighborhood for the foreseeable future
As is the case with many new neighborhoods or communities that people move into, the construction and landscaping activities are ongoing, meaning an influx in dirt, dust, and noise surrounding your new home for a while.
Resale Homes
Pro: Much faster acquisition and move-in date
Obviously, a resale home is already built and the homebuyer is able to close on the sale of the home and move-in at a much sooner date than a new construction home.
Pro: A lot of the time, there is no need for landscaping or planting new trees
Part of the charm of a resale home is that it already has an established feel due to its current landscaping or vegetation growth. This can save the homebuyer a large amount of money and time.
Con: There will likely be some renovation or repair costs
Whatever money the homebuyer has saved on landscaping needs, they will likely need to dump back into structural repair costs at some point in the need future. A resale home is much more likely to have leaks, previous damage, or other nondisclosed repairs that will need to be addressed. More than likely, a resale homebuyer will be inheriting old and often outdated appliances that are near the end of their usable lifespan. Items such as air conditioners, furnaces, washing machines, ovens, driers, refrigerators, and carpets or other floorings can be expensive and pricy.
Fort Collins, Colorado is a wonderful place to call home, and for the majority of hopeful future homeowners looking into the Northern Colorado region, this can be quite the task. At LC Home, it is our job to help you find the best possible property to call your own in the Fort Collins area. But as the calendar turns over from the Winter of 2018 to the Spring of 2019, the experts at LC Home have come up with a list of 4 things that you need to know about the home real estate market in Fort Collins as it currently stands and as we move into the future.
1. The homes in the Fort Collins area are almost always selling for more than their listing price.
You may have read or heard that due to a downward trend in the stock market that housing prices throughout the Northern Colorado region have stagnated, or temporarily plateaued, creating wonderful real estate opportunities heading in to the Spring of 2019. While this is true, it is because this is true that most Fort Collins homes are selling for much more than their initial listing price. The experts at LC Home have noticed an abundance of investors trying to take advantage of the temporarily stagnated prices of the homes in Fort Collins, and oftentimes, such investors enter into bidding wars with one another over high-end, highly-desired properties. The result, of course, are that some homes in the Fort Collins area are still selling as if there was never a downward spiral in the stock market, lifting their overall price typically beyond what the potential person seeking a permanent residence in Fort Collins is willing to pay. The good news here, however, is that not all homes in Fort Collins are in such affluent areas, making the houses in much more rural and established areas affordable to the potential homebuyer. At LC Home, we can help you find the perfect home in Fort Collins for a price that isn't much more than the initial listing price.
2. At the onset of Spring 2019, the average Fort Collins home is listed at $388,200.
Of course, this figure doesn't account for the area of the city the home is in, or the countless variety of floorplans and overall square footage that can be found throughout different homes in the Northern Colorado region. The figure above was generated by averaging the listing cost of all properties throughout Fort Collins, Colorado. Realistically, there are areas of Fort Collins where the initial listing price is in the low 300s, as well as areas of Fort Collins where the initial listing price is over 1 million dollars. At LC Home, we can help you build a reasonable and manageable budget for purchasing a Fort Collins home, but a good starting point or starting floor for purchasing a home in Fort Collins would probably be $300,000.
3. There aren't a great number of Fort Collins homes for sale in comparison to surrounding Northern Colorado cities.
At LC Home, we've noticed that the majority of properties that are being sold in Fort Collins tend to be either brand-new homes that were recently constructed and typically start at a listing floor of $400,000 (and remember, Fort Collins homes sell for more than their listing price) or other recently built high-end, affluent homes. In both cases, it is generally investors purchasing such properties. Very few older, more established rural homes are hitting the market in Fort Collins during the Spring of 2019, and at LC Home, we project this to change as the stock market rebounds from an unfortunate 2018 winter season. The Fort Collins area is continuing to grow and appreciate in value for this momentary hiccup to hold true. Look for more affordable Fort Collins homes to hit the real estate market during the Summer and Fall of 2019.
4. Fort Collins home values will continue to appreciate despite any future "housing crash" you may have heard about.
It held true during the "housing crash" of 2008, and if another "housing crash" occurs, it will hold true again. Northern Colorado exists in one of the nation's only economically-safe and continuously growing regions across the United States, and Fort Collins is at the heart of it. At LC Home, our advice is to not let any potential "housing crash" scare you away from purchasing a home. No matter what, your Fort Collins home will continue to appreciate and gain value over time.
At LC Home, our experts would like to help you discover your next home in the Fort Collins area. Give us a call today!
Those of us that live here in Northern Colorado know that the Front Range has a lot to offer. It's one of the reasons that so many people choose to live here, and why more and more people move to here each and every month.
LC Home is proud to call Northern Colorado our home, and is committed to building and developing communities that encompass everything that we love about this Colorado lifestyle. One of our communities in Loveland, Colorado is the Ridge at Mariana Butte. What we like to refer to as just "The Ridge", it is the last subdivision to be developed on the original plan around Mariana Butte Golf Course.
The Mariana Butte Golf Course is one of the most unique golf courses in all of Colorado, and the housing communities around it share the character and style of the area. The subdivision consists ranch-style homes that have many different interior options available. You can read more about the details of this community on the official page for the subdivision, and you can contact LC home for more information on options available.
There's never been a better time to buy in Mariana Butte in Loveland! Call us to learn more about special financing options in 2019.
We all know that buying a home in Northern Colorado can be a tiresome and troubling process right now. The process of finding an agent, scrolling through lists and lists of potential homes, scheduling showings, and securing lending can be overwhelming, to say the least.
Additionally, home prices all across the Front Range are expected to rise between 3 to 5 percent in 2019 in the cities of Fort Collins, Loveland, Windsor, and Timnath. With all of these factors weighing heavily on finding that dream home in Northern Colorado, there's never been a better time to contact LC Home about our beautiful new home builds in Fort Collins and Loveland.
Spring Creek
In Fort Collins, our Spring Creek Community is located right in the heart of the city. Located nearby to Jessup Farms and Edora Park, the area is one of the best in the city, and is not much further than 10 minutes to Old Town Fort Collins with quick access to I-25 as well. In terms of new home builds in Fort Collins, the Spring Creek community is among the best in the city.
Fox Grove
In addition to the Spring Creek homes, we also have the premier Fox Grove community which is located in North Fort Collins. No two homes in Fox Grove are designed the same, as we offer many different options, styles, and layouts that really turn the house into a home. Fox Grove has nearly instant access to I-25, and is nearby to North Fort Collins. This means quick access to Old Town as well as all of the restaurants, breweries, and events that are a staple of Fort Collins living.
Choosing LC Home
When you build with LC Home, you get to choose from our many different layouts and styles to customize a home however you would like. All of the homes that LC Home builds – in all of our communities – are Energy Star certified. This means that we save money for our home buyers each and every month with lower utility bills while also leaving a minimal footprint.
LC Home is committed to serving the Northern Colorado community. Our motto is "Mindfully Creating Community" because we love Northern Colorado just as much as you do. We focus on strengthening the homes, jobs, and economy of the place that we all live, work, and play!
To get in touch with LC Home about new builds in Spring Creek Fort Collins or Fox Grove Fort Collins, call us at (888) 807-5230. We look forward to helping you find that new dream home!